Michael Bullen, watercolour painter and Suffolk artist
Watercolours are a moment in time with all the depth, light and simplicity of a haiku and just as elusive
Watercolours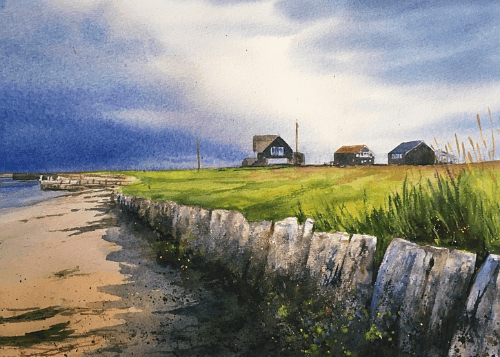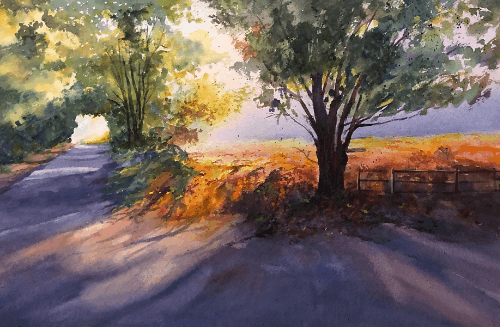 I became a watercolourist because that's what I had in the house at the time. I was living in a tiny stone house on the foothills of the Cevennes mountains in The South of France and on the long cycle ride down I had made the rather unrealistic decision to become a professional artist. I had never shown any particular promise in that area but my love of light, colour and nature felt like a good start.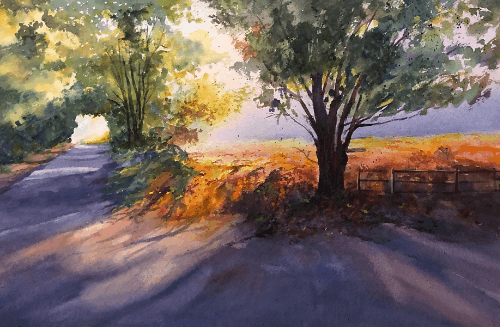 At the time I thought watercolours would be a stepping stone before moving on to oils or pastels but straight away I loved their fluidity, freshness and luminosity and with a lot of practice as well as inspiration from the great British and American Walercolourists such as JMW Turner, Winslow Homer, Edward Hopper, John Singer Sergeant and also Andrew Wyeth, I was gradually able to achieve some of the strength of colour and depth of tone that I wanted.
Now after more than 25 years earning a living as an artist I am proud to call myself a watercolourist and although my subject matter has changed over the years, from the landscapes of Suffolk and especially Walberswick, to still lives, interiors and back to landscapes it has always been the beauty of light in nature and watercolours that have excited me.

I hope you like them.
Biography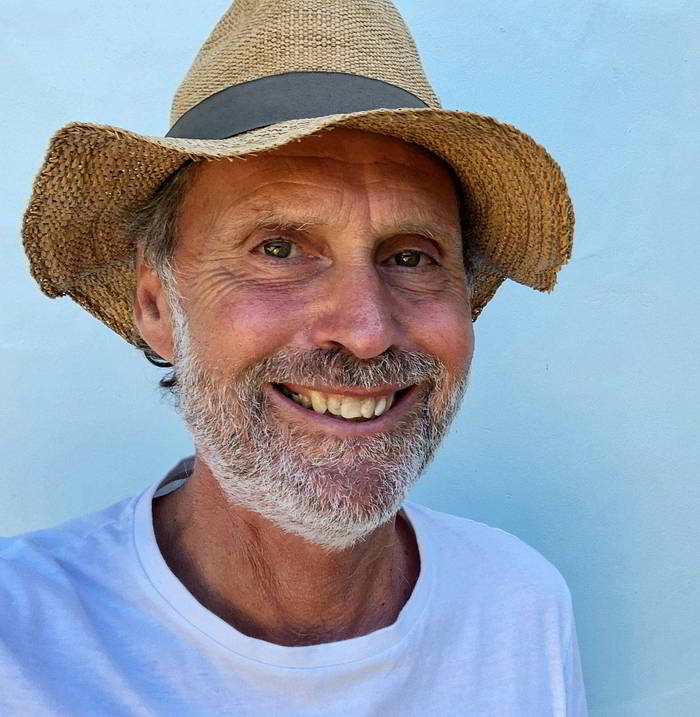 I started out working for a fine old form of surveyors in central London, however, after a couple of years I knew that this just wasn't for me. I had to find my own way.
I resigned from my job and travelled the world earning a living as a gardener, writer, journalist and professional photographer. I also worked for charities in India and Africa and spent a year teaching at Brockwood Park an experimental school/community in Hampshire.
It was a wonderful adventure and I learnt so much about other cultures and how they live and even a little bit about myself but I still needed to discover what it was I wanted to do. The principal of Brockwood had said to me before I left "Think of something that you want to do and stick with it, make the whole journey, you never know where it will take you". That was the question that was going through my head as I cycled through France as I decided that I wanted to be an artist!
I am still enjoying the journey and still interested to see where it will take me next.